Gutters and downspouts are the most important part of a house or building that allows water to drain from your roof. Gutters come in all shapes and sizes, but what they have in common is that they serve as drainage for rainwater and snowmelt from your roof, away from doors, windows, foundation walls, and other low-lying parts of the property. All gutters can be repaired with basic tools if there's an issue like damage or clogs due to leaves or soil buildup.
However, you might need to call a professional contractor for installation, repair, cleaning, and maintenance.
From the moment you call, we'll be there to work with your budget. Our roofing team has a reputation for honesty and integrity that is unmatched.
We have the knowledge and expertise to help you with all of your gutter needs. From installation to repairs, we will provide excellent customer service that is second-to-none in the industry.
In case your gutters get clogged and overflow on your house's roof or foundation walls, this will make erosion occur faster which can eventually lead to damage like leaks inside the ceiling or flooring, cracks in the concrete foundations due to saturation from rainwater flowing below the building.
From the moment you call, we'll be there to work with your budget. Our roofing team has a reputation for honesty and integrity that is unmatched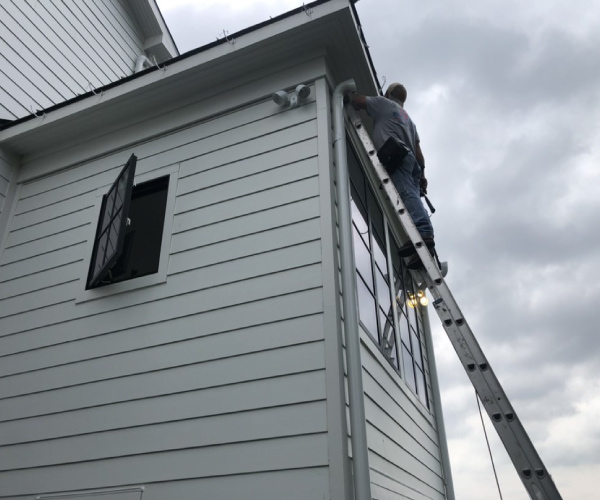 DO NOT HESITATE TO CONTACT US TO HELP YOU WITH YOUR PROJECT