License Number: MHIC #150759
Are your gutters and downspouts damaged or do you need to replace them?
Don't worry we are here to help you, For many homes, water damage is one of the most common problems that can affect the structure and comfort inside. Besides quality roofing and proper seals, new gutters & downspouts provide protection by getting water quickly away from other parts of the structure.
Same Day Gutters Services Inc was established in 2010 and it's a family-owned business
Areas covered
Serving our Rockville and surrounding communities since 2010
Free Estimate
Get a free quote, just call us today (240) 383-7250 or write us Samedayguttersservices@gmail.com
Comfort and Security
And most importantly, we care. We care that your roof is able to last for many years, supplying comfort and security to those inside
Expert roofers
We are polite, professional, and honest, working hard to provide a safe and sturdy roof above your head for many years to come
Same Day Gutters is built on the foundation that the installation of a permanent rain gutter system is not a do-it-yourself project.
-Homeowners are looking for a professional company that can offer quality products as well as the expertise to properly install them
See our Last Projects and you will notice the quality
We make sure that our customers are advised as to which system will best serve them, and in so doing, serve to be the most cost-effective choice.
See all our gallery All of our work comes with a 100% guarantee
To review means to look back over something for evaluation of memory.
It's always a joy to hear that the work I do has positively
impacted our clients and that they are happy to share their
experience.
I called for an emergency appointment on a Sunday and Jorge showed up within hours, fixed the problem, and cleaned our gutters! I was very happy with his efficiency and work and would definitely recommend them
San L.
Washington, DC
Jorge and his team did an excellent job. I had him install a new 6" 35' long gutter and downspout at the back of my house and install a larger 6" downspout to the two existing standard gutters at the front of the house. He met with me yesterday to see the house and make suggestions. He provided the quote that night. He came this afternoon and did the work.
Bill A.
Senior Director
Jorge was great! He showed up two hours after my inquiry, provided me with a reasonable price, and completed the work quickly. Very satisfied and will be using them twice per year.
D B.
Shirlington, Arlington, VA
A tenant's gutter was looking "warped" and the fear of it collapsing was definitely real. A real estate friend referred a few companies, but they were roofing firms, with gutters as a side business. I saw the few reviews and decided to take a chance on Same Day Gutter Services.
Jim L.
Rockville, MD
License Number: MHIC #150759
Special Prices of Gutter Cleaning Services by "Same Day Gutter "
All prices without covers*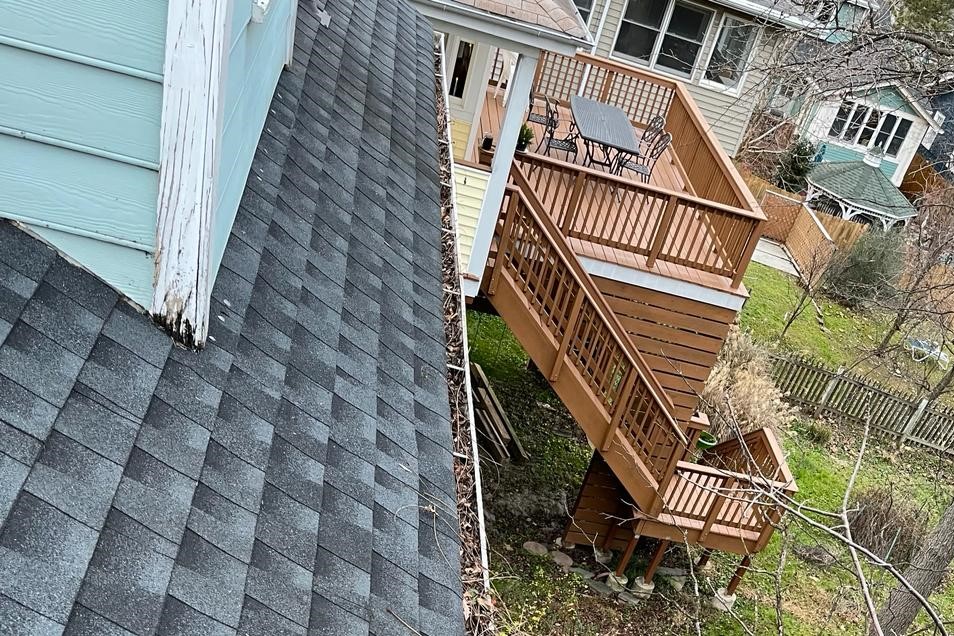 From the moment you call, we'll be there to work with your budget.